With over 45 years of experience, here at Circle Security Solutions we have provided state of the art Commercial Burglar Alarm Systems in Miami Dade and Broward Counties. With professional installations of the security system we provide you peace of mind knowing that your business is secured.
Our burglar alarm systems take advantage of the latest technology. So you can monitor your system remotely from anywhere using your smartphone or computer. Besides that, we have a range of notifications that can be activated in order to offer you peace of mind and receive them anywhere besides Miami alarms areas as long you have an active internet connection. Notifications like business opening and closing times for specific users, doors left open, arming reminders, temperature notifications, among others.
Along with integration of smart devices such as electronics deadbolts, thermostats, auto/truck gps tracking, and many other devices that will give you more control over your business alarm system in Miami Dade or Broward.
We offer a wide range of intrusion detection devices as well as smart devices to fit your needs. Moreover, custom specialty devices such as:
Long range motion detectors that provide longer distance range detection with tri-tech sensors for false alarm prevention.
Outdoor weatherproof wireless contacts that can be installed in gates, outdoor containers, sheds, boat boxes, among others. This device will notify you or the authorities if desired whenever an intrusion occurs to your lot. With long battery life this device can operate in an outdoor weather environment for over 3 years before batteries need to be replaced.
Laser beams for outdoor security protection that will detect when someone enters your property and with the latest dual beam technology for better protection and pet/animal immunity which will provide much less false alarms and great detection.
Car Connectors GPS to monitor the location of your fleet anywhere in the US, as well as trips made by day, high acceleration, high braking, over the limit speed notification, car status, fuel level and others. This device will also notify you when the vehicle has an engine issue with the respected code.
Temperature and humidity sensors that will monitor fridges, coolers or any other area that needs temperature or humidity supervision. That will notify you in the event of a threshold of temperature or humidity changes in your desired location.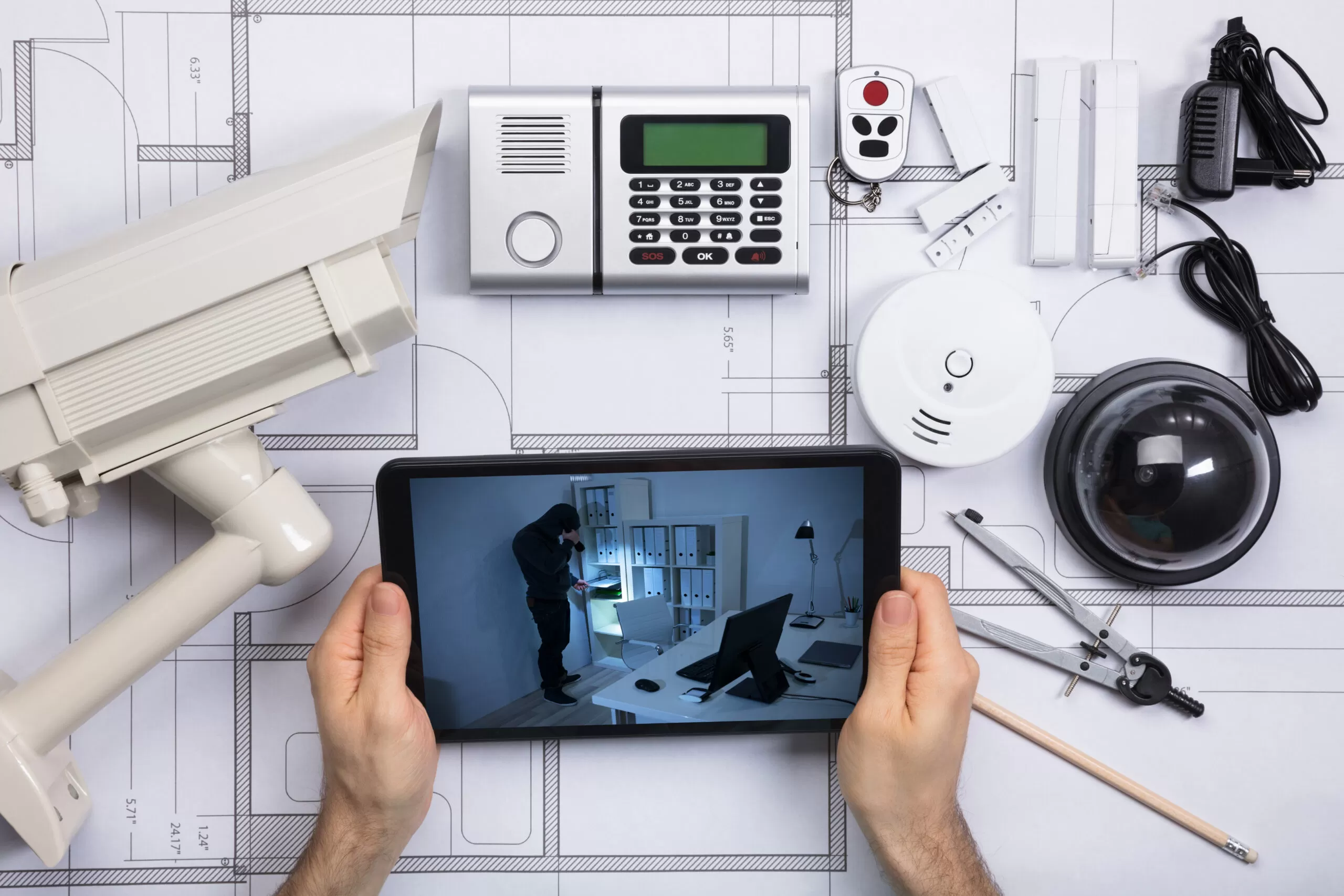 We specialize in all Miami commercial alarm systems and Miami security systems in general, including but not limited to; Restaurant alarm system in Miami, warehouse alarm systems in Miami, retail store alarm system in Miami, supermarkets alarm systems in Miami, manufacturing alarm system in Miami, auto dealers alarm systems in Miami, jewelry store burglar alarms in Miami, Hotel security systems in Miami and plenty other type of business alarm and security systems in Miami.
Besides being one of the Miami's best burglar alarm companies there is, if not the best one, we are also the Miami's best fire alarm company that also provides Commercial Miami Fire Alarm System installations, Service, maintenance, Annual Inspections, Monitoring and Runner Response.
Rest assured that you can have a complete, reliable and smart security system in Miami-Dade or Broward counties that will be monitored and connected to emergency response services 24/7, all these with us at Circle Security Solutions!
---
Ready to equip your business with Miami's best security system? Contact us or fill out the form below for to get your free quote today!
GET A FREE QUOTE
COMPLETE THE SHORT FORM BELOW AND A CIRCLE SECURITY SOLUTIONS PROFESSIONAL WILL CONTACT YOU PROMPTLY TO GIVE YOU A FREE QUOTE AND PROVIDE YOU WITH ANSWERS TO ALL OF YOUR QUESTIONS.